8 High-Protein Millet Recipes You Will Love
|
High-Protein  Millet Recipes and Gluten-Free

Try these High-Protein Millet Recipes which are delicious. Millet is also gluten-free and alkaline. Millet is an ancient grain which is discovered again because of his benefits . It is holding the blood sugar level stable and prevents diabetes.For a long time, we knew it only as a bird food ,but it is getting more attention again because of all it health benefits. It can be used instead of quinoa or rice . Here are some delicious high-protein millet recipes you can prepare and taste how great it tastes and include it in your recipe collection. Millet is high in protein and is in many countries the main protein source. It is easy to digest and high in fiber. See below some high-protein millet recipes you can start with Creamy Coconut Millet Porridge as a breakfast  and end with Sweet Potato Crepes Stuffed with Millet as a dinner. Alkaline and high-protein millet recipes for every meal of the day. Try and you will love Millet. Enjoy!
@ThriveMKT is like Costco but for all natural, non-toxic and organic foods and products!
Click here for a Vegan Starter Kit
Thai millet salad with peanut-ginger dressing
Put a new spin on boring salad with this Thai salad. Shredded cabbage, honey-roasted peanuts, fresh ginger and all-natural peanut butter give this an Asian flair. This is restaurant-quality stuff. The salad is filling enough for a whole meal. Thai Millet Salad with Peanut-Ginger Dressing / Eats Well With Others
While these crepes are a bit time-consuming, there's no doubt that they're worth it. Sweet potato-based crepes stuffed with millet, veggies and herbs — they're just too good to resist. Top these with pico de gallo, cheese or the optional jalapeno aioli; you'll love them!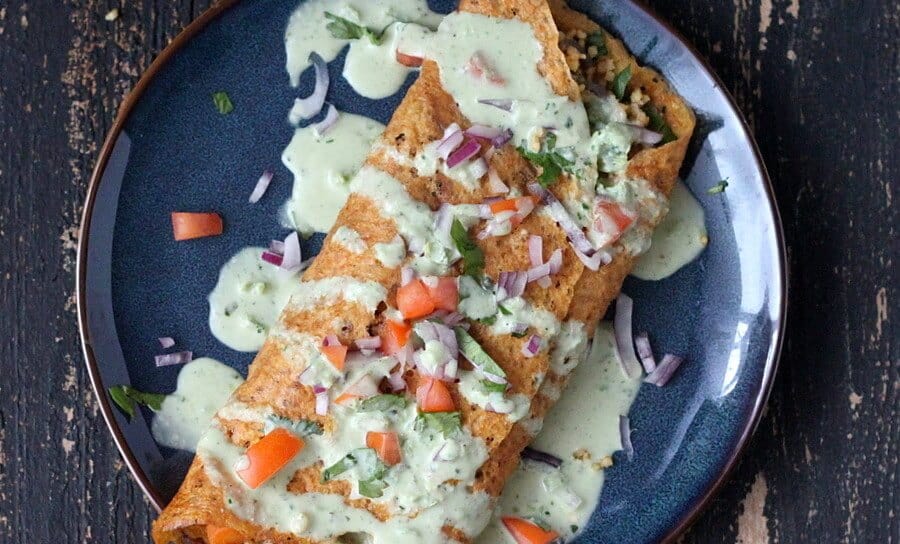 This porridge is comfort food all the way. Thanks to pumpkin puree, ginger, nutmeg and cinnamon, it's packed with flavor to start your day off on a sweet note.
Satisfy your Tex-Mex craving with this saucy Mexican millet. I love how well the cumin, cilantro, and tomato paste go together. Eat it solo or use it in tacos and burritos — you might never go back to plain rice!
Click next for more