An Extraordinary Vegan Barbecue – Are You Ready ?
|
17 Recipes for your extraordinary vegan barbecue
For this extraordinary vegan barbecue  get ready for the weekend and make your  shopping list .Barbecue is not only for meat lovers, there are vegan barbecue recipes as well. Many meat – eaters think barbecue is not for vegan or vegetarian and wonder what they can grill other than vegan sausage. You will surprise your guests. They will be astounded how delicious a vegan barbecue can be.
Tips and tricks for a successful barbecue
Read the tricks and tips that two of the most revered chefs, Chef Amanda Cohen of New York's famed vegetarian temple Dirt Candy and Chef John Fraser of the beloved plant-centric restaurants Narcissa, Nix, and the Michelin-starred Dovetail share on Page 3. Here they show the favorite veg-grilling tips and recipes they use.  You can make your barbecue a success following this advice. Finally you may like to try a Vegan Fruit Spritzer Recipe.
Here are 17 recipes to choose from. From a burger and salad ,to salsa and tasty cooling drinks to a mouth-watering desserts. See the recipes and tips from the Chefs and see the fruit spritzer recipe. All available to start an extraordinary vegan barbecue summer garden  party. Have fun trying the recipes and getting the compliments of your friends and family.
Click here for a Vegan Starter Kit
An Extraordinary Vegan Barbecue – Are You Ready
The grill isn't reserved for meat. Below, you'll find awesome recipes that are not only free of animal products but are sure to make for a memorable barbecue. We've picked main dishes, sides, drinks and desserts to inspire your next summer cookout.
"Meats"
1. Portobello mushroom burgers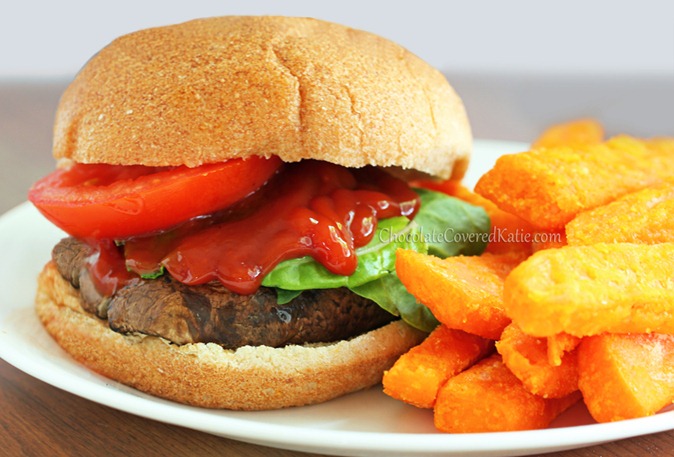 Grilled mushrooms are great on their own, or you can build them into burgers with a bun, onions, vegan cheese, and all the fixins.'
2. BBQ Tempeh
A favorite meat alternative, this tempeh recipe is a great way to use your favorite bbq sauce.
3. Southwest chipotle chickpea burgers
© Jaymi Heimbuch
Spice up that veggie burger! These burgers aren't intended to be cooked on the grill, but they make for a satisfying summer sandwich.
Sides
© Namely Marly
Summer cookouts are incomplete without potato salad. Luckily, vegan mayo makes it a snap with this recipe from Namely Marly.
More Recipes>AMAZING VEGAN GRILL RECIPES TO ENJOY THE BBQ SEASON
HOW YOU CAN HAVE A RAW VEGAN BARBECUE TIME THIS SUMMER
BARBECUE SEASON FOR VEGAN SOMETIMES SUCKS BUT NOT FOR YOU
Click next for more
Healthy rapid fat loss. Lose stubborn toxic fat and reset your metabolism the healthy way. Increased energy and wellbeing. New online platform… get motivated, connect with others and be supported.Changing Habits 4 Phase Fat Elimination Protocol