With Vegan Diet Athletes Improve Health And Thrive
|
<!– google_ad_sec9on_start –>
A Vegan Diet is good for Athletes
A widespread mistake is that a vegan diet is leading to an insufficient supply of protein. Nonetheless, there are a variety of plant-based alternatives that contain just as much protein as animal products. Especially, lentil, beans, soy, and tofu are excellently suited to provide the body with protein. By combining different plant protein sources even an amino acid profile can be achieved which is comparable to that of animal products! By eating a vegan diet it is possible to cover without problems the protein requirements with the right food combinations. As you can see, the prejudices are completely unfounded and it only takes small adjustments to make vegan diet suitable for people who do sports.
Although some athletes still smile on vegans and vegan bodybuilding, the trend is clear. More and more athletes are convinced of the benefits of the vegan diet. Probably it is only a matter of time before the stubborn prejudices once and for all get out of the way. See these vegan bodybuilders and be certain you can do sports and be an athlete on a vegan diet. Watch the videos on page 3. See vegan diet recipes below.
You may also like to read > LEARN ABOUT VEGAN  RECIPES FROM AN ULTRA ATHLETE and
THE BEST HIGH PROTEIN AND IRON-RICH FOODS FOR VEGANS
DO YOU GET ENOUGH MAGNESIUM WITH YOUR FOOD?
Click here for Plant-based Body Building
With Vegan Diet Athletes Improve Health
If there's ever been a greater advert for ditching meat and animal products in favor of a vegan lifestyle, we think we've found it.
Vegan male bodybuilder Jim Morris, who was with 77 years PETA's most senior pin-up.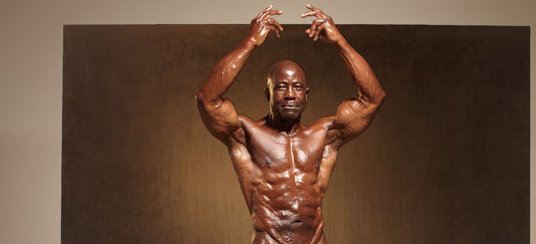 Jim posed as iconic statue 'The Thinker' for PETA while aged 77, which formed part of his  campaign that 'Think Before You Eat'  Read more
also > HOW TO USE A VEGAN FOOD TO BUILD MUSCLES +VIDEO
SCOTT JUREK ULTRAMARATHONER SHARES VEGAN RECIPES
VEGAN IRONMAN JOHN JOSEPH – MEAT IS FOR PUSSIES!

Many of Madhur Jaffrey's books have an Indian slant, but she's most famous for her 1999 tome Madhur Jaffrey's World Vegetarian. While she often follows the Indian tradition of serving several small dishes together, the lentil-vegetable curry here is a Western-style main course Recipe

rich and delicious mushroom & peas curry made with a coconut-cashew base along with rest of Indian spices.
A chilla is a popular Indian snack that's full of flavor and texture. When the batter is loaded with shredded vegetables, the result is thick and pancake-like. I prefer a thin chilla that's filled like a crepe. Actually, depending on how you fold a chilla (also spelled cheela), you may have something that looks like a taco or an enchilada. Recipe
Click next for more
Organic, nutritious, real food for busy people. Leading a busy lifestyle is even more reason to stay healthy. This versatile blend is a great way to get the nutrients your body needs in a fast, convenient way. Ideal for hot and cold drinks, smoothies, protein balls or puddings and great for home, work, travelling and camping.Changing Habits Cacao Quick Hunger Fix