In Spotlight This Year Vegan Thanksgiving Recipes
|
Vegan Thanksgiving recipes for grateful families

These vegan Thanksgiving recipes are really  delicious innovative creations . The vegan foodies get more and more creative. It is astounding what can be done with plant-based ingredient. No need for a turkey let the animals  live and enjoy instead seeing them walking around in nature.  There are so many vegan thanksgiving recipe ideas it is amazing . Here we have a collection for you to choose from the most delicious. Make it a feast for the eyes as well. Look at the  dessert are on page 3. We really need to be grateful for this abundance of vegetables ,grains ,fruits and nuts. Not to forget the hard working local clean food growing farmers. Try to buy all the fresh  ingredients at your local farmers market. These vegan Thanksgiving recipes will make it a beautiful event . Happy Thanksgiving!
Click here for a Vegan Starter Kit
Vegan Thanksgiving Recipes
Healthy, hearty, 30-minute Vegan Thanksgiving Wraps with roasted sweet potatoes, crispy chickpeas, and garlic-dill sauce, tucked inside homemade Garlic Herb Flatbreads!
DAVID MAIALETTI / STAFF PHOTOGRAPHER Fork's cauliflower steak
At Fork, chef John Patterson said the restaurant's cauliflower steak entrée, the main vegan offering for this contemporary fine-dining venue, started as an off-menu alternative – you had to know about it and ask for it.

Cauliflower couscous is a lighter (and gluten-free) alternative to traditional couscous. Here the cauliflower is cooked but it can also be used raw.
Vegan food got a boost in Toronto recently with the opening of Planta, a plant-based restaurant in the fashionable Yorkville area. A joint venture between Chef David Lee (Nota Bene) and the Chase Hospitality Group, the food is beautiful, thoughtful and delicious. More and more people are interested in exploring a plant-based diet, or at least the possibility of one, and Planta inspired me to create these two vegan-friendly recipes in honour of Thanksgiving.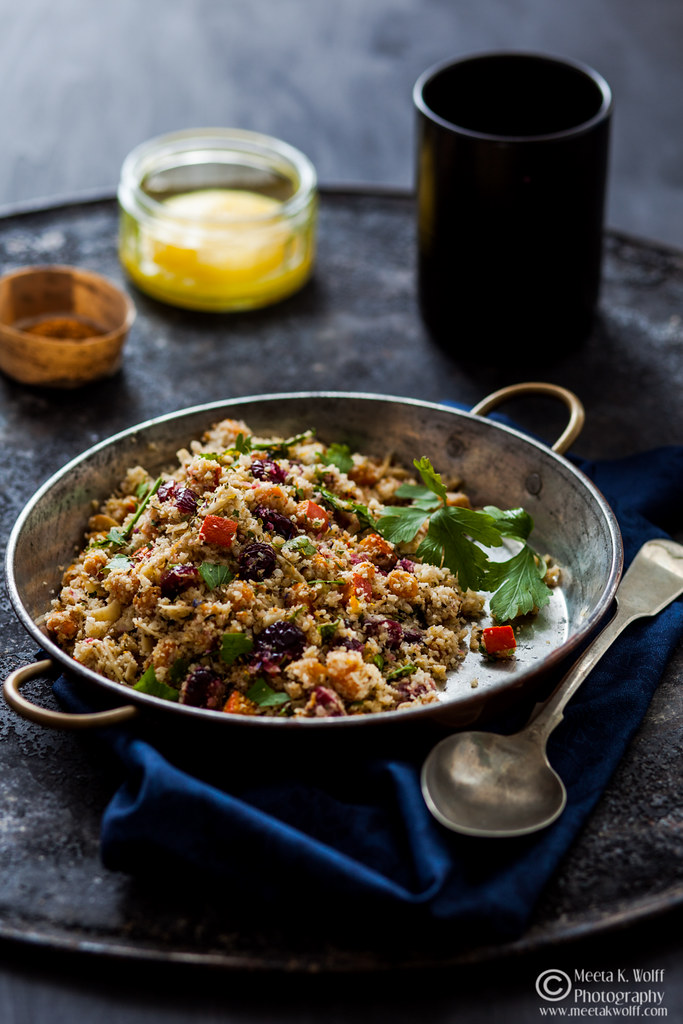 We've entered the holiday season! With Diwali just past we are heading towards Thanksgiving, Chanukah/Hanukkah and Christmas so I can imagine there is a lot of scampering going on all around the globe and the kitchens in many households are already filled with aromas of sweet baking, sugar and spice – all so very nice!
Click next
@ThriveMKT is changing the way you shop for healthy food. Get your FREE Coffee