Do You Like Sushi ? Try These Japanese Vegan Recipes
|
Japanese vegan recipes for Sushi food lovers
Try this japanese vegan recipes if you need more variety in your food. Do you love japanes food and Sushi?
Here are some beautiful recipes for you to try . Not only Sushi there is more for you here.
You may be worried if you can handle rolling  Sushi . You can see how to prepare the Sushi rolls in the recipes it in easy steps ,with a little bit practise it is not difficult .
Your family will love more variety in the kitchen. And there is even more like soup and dessert. Have a look and try it out.
Do You Like Sushi ? Try These Japanese Vegan Recipes
 Golden Avocado Sushi Roll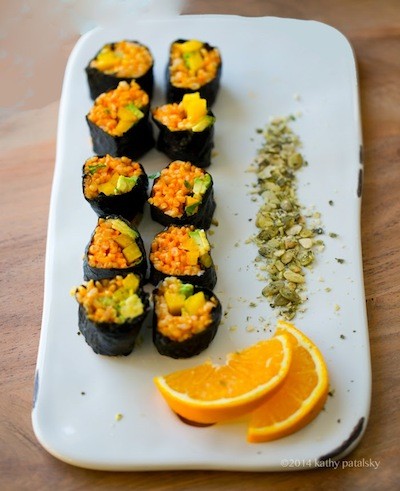 This sushi roll looks amazing, and is easy to make!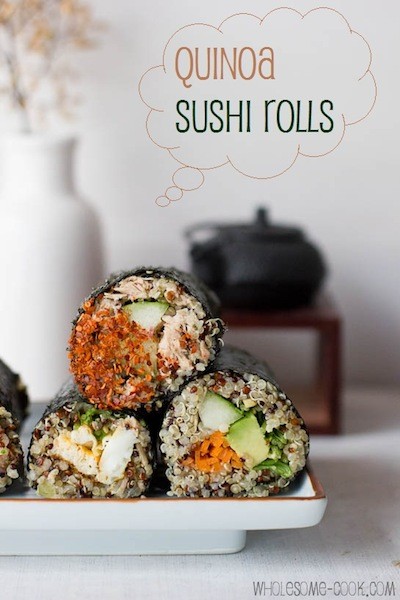 Quinoa is high in protein and delicious! Get the recipe.
 Vegan Cream Cheese and Veggie Sushi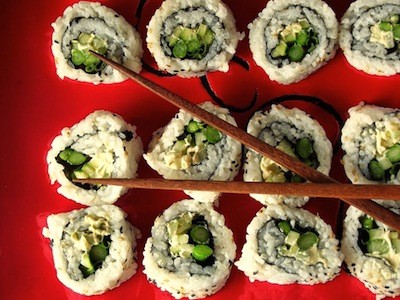 Cream cheese isn't just for bagels! Recipe here.
 Cucumber Avocado Sushi Rolls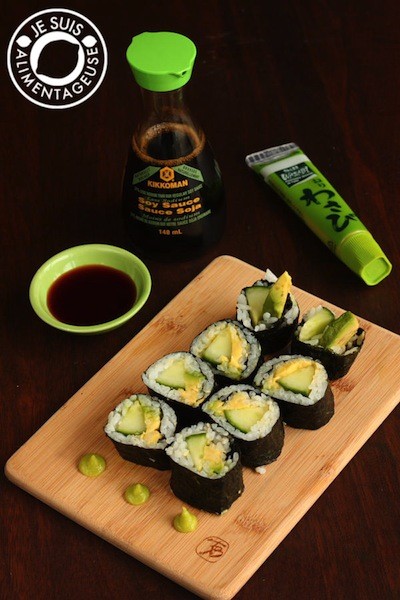 A classic. Get the recipe here.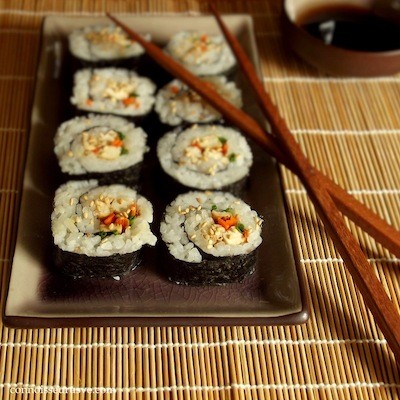 Go to the next page for a Spring Soba Noodle Bowl  
and more Click next !
More raw Sushi>PART 1 FOR RAW FOOD BEGINNER (VIDEO)
RAW FOOD BEGINNER PART 2 (VIDEO)
Healthy rapid fat loss. Lose stubborn toxic fat and reset your metabolism the healthy way. Increased energy and wellbeing. New online platform… get motivated, connect with others and be supported.Changing Habits 4 Phase Fat Elimination Protocol